About the symptoms of back pain
Do you have such troubles due to low back pain or tight back pain?
Difficult to stretch the waist and back.
It gets more and more painful when I sit for a long time.
It's hard to stand for a long time.
When I try to get up, I feel like I'm sick.
Numbness from the waist to the buttocks and legs.
Back pain is a national illness!?
According to the "Illnesses and Injuries with Subjective Symptoms" of the National Life Survey, it is ranked first among men and second among women. Back pain includes various types of symptoms, pain, and numbness.
However, in recent years, it has been announced that low back pain may be caused not only by organic abnormalities but also by stress.
If you feel back pain, please go to the hospital first.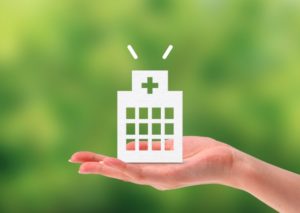 Back pain cannot be taken lightly.
In some cases, problems similar to low back pain may occur due to problems with cardiovascular disease and visceral disease.
Please consult your GP or a nearby hospital.
If you have been diagnosed at the hospital as normal but your back pain does not go away, or if you have been diagnosed at the hospital but the treatment is not convincing, please consult the Osteopathic Clinic.
The types of back pain can be divided as follows.
We will show you the types of back pain caused by organic abnormalities.
Myofascial low back pain
It is pain caused by fatigue of the muscles around the waist.
The muscles become stiff and lose their flexibility due to repeated leaning work, which keeps the posture that puts a strain on the lower back for a long time.
Loss of flexibility can lead to poor blood circulation, accumulated fatigue, inflammation and pain.
Facet syndrome low back pain
This is the case for low back pain, which is called a tight back.
The facet joints of the lower back are severely painful due to misalignment and sprains.
Herniated disc
Herniated discs have "acute" and "chronic" pain.
Acute is sudden and severe pain such as a tight back, and chronic is pain that continues to be dull. In addition to low back pain, the nucleus pulposus of the intervertebral disc may break the cricoid fibers and stimulate the nerve roots, resulting in numbness (sciatica).
※In a serious case, there is a risk of incontinence. In that case, please consult a medical institution.
Sacroiliac joint dysfunction
It is a pain that causes a disorder in the sacroiliac joint of the pelvis in the buttocks.
When the joint surface of the sacroiliac joint is displaced, the nerves are stimulated by the tension of the ligaments and the muscles around the pelvis, causing the lower limbs to become sweetbread.
This is often the case for low back pain after childbirth.
Sciatica
Pain appears when the sciatic nerve, which is the largest nerve in the human body, is compressed by muscle tightening or by the intervertebral disc, causing nerve abnormalities.
Low back pain treatment
The treatment method of our Tasuku seikotsuin is mainly using chiropractic techniques.
Frequently used techniques are the Gunstead Chiropractic and Thomson techniques.
In addition, the following techniques are used.
Manipulation (treatment to relax muscle tension)
JudoManipulation (treatment to relax muscle tension)
Stress and allergy removal therapy (NAET therapy)
Craniosacral therapy
Life management advice for back pain
In order to overcome the root cause of pain, it is necessary not only to perform the treatment at our Seikotsuin, but also to cooperate with the patient himself and gradually change his lifestyle and physical habits.
I will tell you little by little within a reasonable range.
Reduced degree of pain
Improved range of motion
Improving quality of life, etc.
We will tell you about exercise, stretching, self-care, dietary guidance, etc. according to the timing of the change.
Be careful with back pain
Drinking too much alcohol breaks down your muscles and weakens your muscles, which puts more strain on your lower back. Please refrain from drinking too much alcohol or alcohol as much as possible.
If you have a painful backache, please give it to your family and company.
Hip stretch may worsen depending on the timing, so please refrain from stretching at your own discretion.
Please refrain from strenuous exercise during acute low back pain. However, moderate walks and light jogging are recommended.
Tasuku Seikotsuin is close to the patient and provides treatments tailored to each individual. We hope that you will graduate from the patient and become a healthy person = a healthy person and enjoy a better daily life.
If you are suffering from painful back pain, please feel free to contact the Seikotsuin Institute.
Treatment fee
Initial consultation fee
| | |
| --- | --- |
| adult | 1,500yen |
| under 18years old | 1,500yen |
| under 15years old | 1,500yen |
Treatment fee
| | |
| --- | --- |
| adult | 4,300yen |
| under 18years old | 3,500yen |
| under 15years old | 3,000yen |
※Tax included
※Payment is cash or pay pay

How to make a reservation
If you can speak Japanese, please contact this number.
If you do not speak Japanese, please register as a friend from LINE and contact us.

Street address
〒815-0031
福岡市南区清水1-15-1-1F
TEL092-408-8100
Information on business hours
| | | | | | | | | |
| --- | --- | --- | --- | --- | --- | --- | --- | --- |
| | Mon | Tues | Wednes | Thurs | Fri | Satur | sun | Nat |
| 10:00 – 13:30 | 〇 | × | 〇 | 〇 | 〇 | 〇 | 〇 | × |
| 16:00 – 20:00 | 〇 | × | 〇 | 〇 | 〇 | 〇 | 〇 | × |
※You may not be able to pick up the phone after the last reception time. Please note. Reservations are also available.